Devanagari alphabet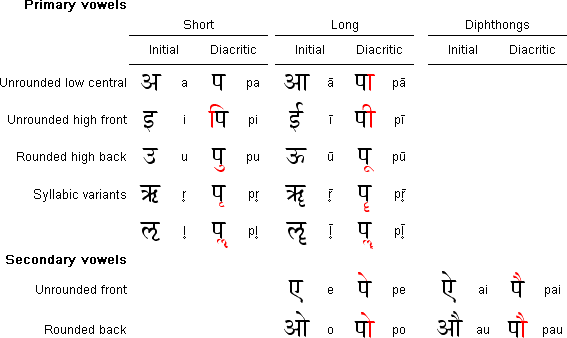 Other symbols

Consonants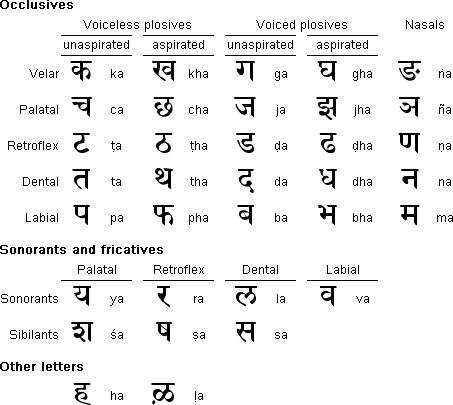 Variant letters
Some letters are two forms: the Classical, Northern or Kalikata (Calcutta) form is used in the north of India; while the Modern, Southern or Mumbai (Bombay) form is used in the south India and has become the standard form.

A selection of conjunct consonants
There are about a thousand conjunct consonants, most of which combine two or three consonants. There are also some with four-consonant conjuncts and at least one well-known conjunct with five consonants.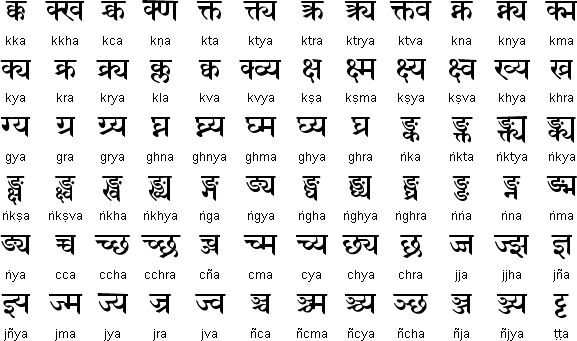 Numerals